Extended reality (XR) technologies change the way we interact with everyday reality by providing more information, gathering data and creating virtual environments to assist us with tasks.
Because XR tools are flexible, they can be deployed in various ways and to various ends. Property and casualty insurers can use XR tools to educate customers, enhance agent and broker expertise, understand necessary underwriting details and more.
Meet the Immersive Technologies: VR, AR, MR
Extended reality is a term often used to describe all forms of immersive technology, including virtual reality (VR), augmented reality (AR), mixed reality (MR) and other forms of reality enhancement.
"The name derives from the fact that they can extend the reality people experience by blending real and virtual worlds," write Jean Chalopin and Robin Trehan of Deltec International Group.
The overarching category of extended reality includes both virtual and augmented reality tools, as well as mixed reality options. In all cases, "immersive, or XR, technologies, extend the reality we experience by either merging the virtual and 'real' worlds, or by creating a fully immersive experience," writes Thomas Alsop at Statista.
As businesses find new uses for these technologies, the market surrounding them continues to grow. In 2021, the XR market worldwide reached $30.7 billion. Full adoption of these technologies is expected within three to four years, Alsop writes.
Virtual, Augmented and Mixed Realities: Choose Your Experience
Virtual reality transports the user from the physical environment they inhabit to a new one, generated by computer. By using virtual reality headsets and other tools, the user can experience a different reality and interact with elements in that reality.
Augmented reality begins with the real world as its basis, then adds information. This information may include captions, guides for movement or other data to help the user make sense of the physical environment in new ways.
One everyday use of AR technology is to enhance vehicle back-up cameras. In many vehicles, the camera shows not only what's behind the vehicle, but it also offers an overlay showing how the vehicle should move or turn or highlights objects in the vehicle's path.
Mixed reality often finds a middle ground between virtual and augmented reality. In a mixed reality setting, users might see their physical environment with digital overlays they can interact with. For example, users employing mixed reality in an art museum might see the painting they're standing in front of, but also see a digital overlay that allows them to zoom in on parts of the painting, learn more about its history or compare it to other works by the same artist.
Putting Extended Reality Technologies to Work
Extended realty technologies are already being deployed in a number of industries. They've proven their value in healthcare, for example, where they allow surgeons to dive into MRIs and other images in order to create detailed surgical plans particular to that patient and their needs. Retailers like Wal-Mart use XR technologies to enhance training sessions, allowing new employees to retain more information and to practice skills before putting them to work in the real world.
The combination of improved results on industry-specific tasks and enhanced communication with customers allows XR technologies to reach the heart of the insurer-customer relationship itself. These tools have the potential to change both the way insurers do business and the way customers experience the insurance relationship.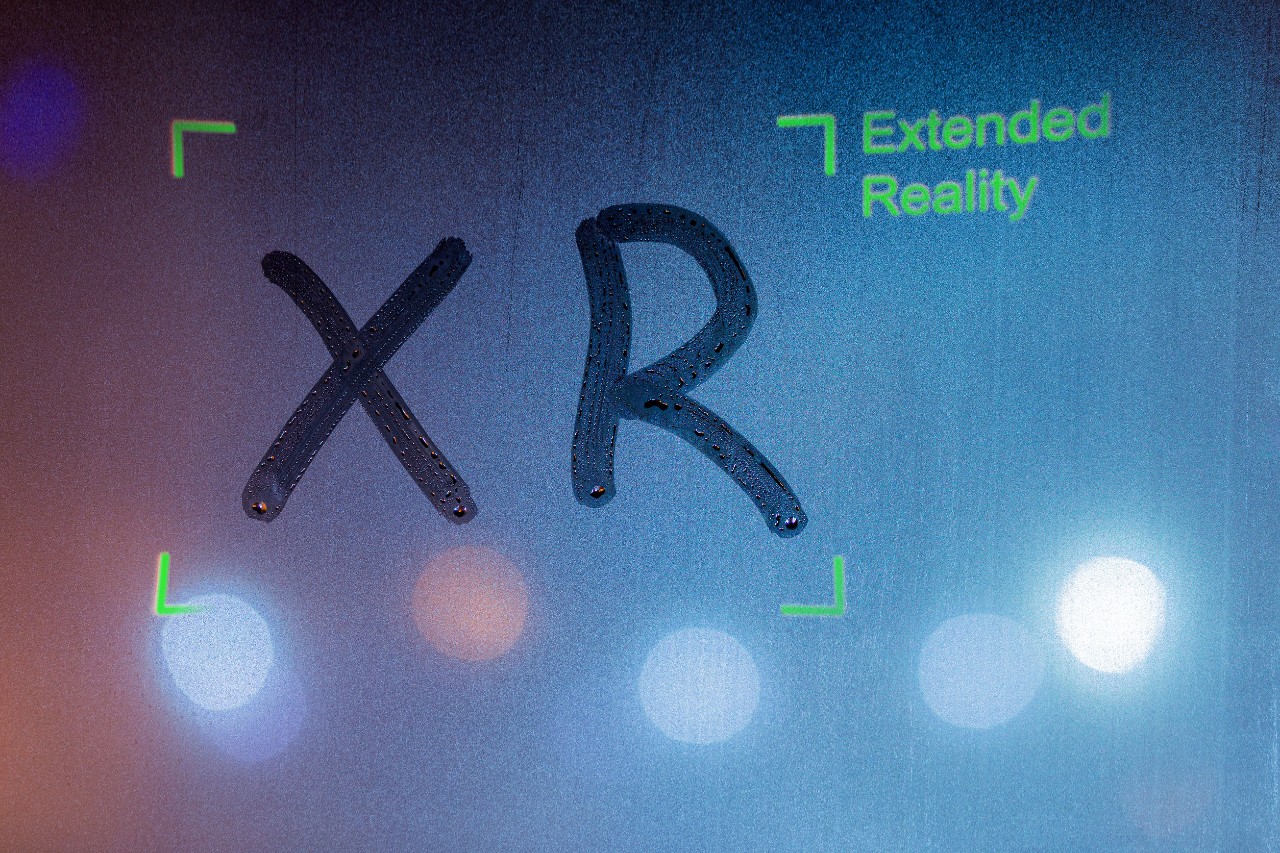 What Can XR Tech Do for P&C Insurers?
One valuable potential use for extended reality technology is to engage customers in the insurance process and to educate them about insurance options and their impacts.
Some U.S. schools and employers are already demonstrating the benefits of using XR to teach certain subjects or to train workers. "There are a variety of XR tools that can be explored in remote environments that may help improve the teaching and learning experience, enhance students' motivation and engagement, or simply make a learning activity more novel or fun," note researchers Melyssa Eigen, Sandra Cortesi and Alexa Hasse at Harvard University's Berkman Klein Center for Internet and Society.
Similarly, healthcare providers have found that extended reality technologies can help physicians not only treat patients' medical conditions but also engage them in their own care process. These tools "provide an engaging, immersive and fun dimension to the therapeutic process and provide data to the clinician immediately so that they can measure real progress and results," writes Eran Orr, founder and CEO at XRHealth.
These benefits are also available to P&C insurers that use XR technologies. Extended reality tools make it easier, for instance, for customers and insurers to connect even at great distances. They can help customers better understand what coverage they need and why it's important. They may even be used to make the process of purchasing insurance more engaging and meaningful for customers, in turn boosting customer retention for insurers.
XR tools can help insurance companies provide better service to customers. For example, an Accenture report describes situations in which distance adds to insurer and customer cost, like the need to evaluate property in far-flung areas, offering improved training to agents or providing personalized advice to customers.
As the technology delivers information and improves communication, it can also automatically gather data and track KPIs related to the customer-insurer interaction. Such KPI tracking is already a part of some XR systems used for employee training or education, writes Joe Dlugosz, account executive at Roundtable Learning.
Various technologies are currently being deployed to improve the claims process, including artificial intelligence and machine learning. In future, "technical inspections or VAIP (virtual adjusting and inspection programs) will fuse services, including the use of a licensed adjuster," write insurance advisory experts Stephen Applebaum and Vincent Romans in a 2020 Insurance Thought Leadership article. Using XR technologies in this way could reduce the costs of adjusting a claim by 35 percent and allow insurers to complete claims more quickly.
XR technologies have the potential to enhance the entire customer relationship, from a customer's first steps in researching needed coverage to claims handling. Insurers can deploy these technologies as needed to meet specific business goals.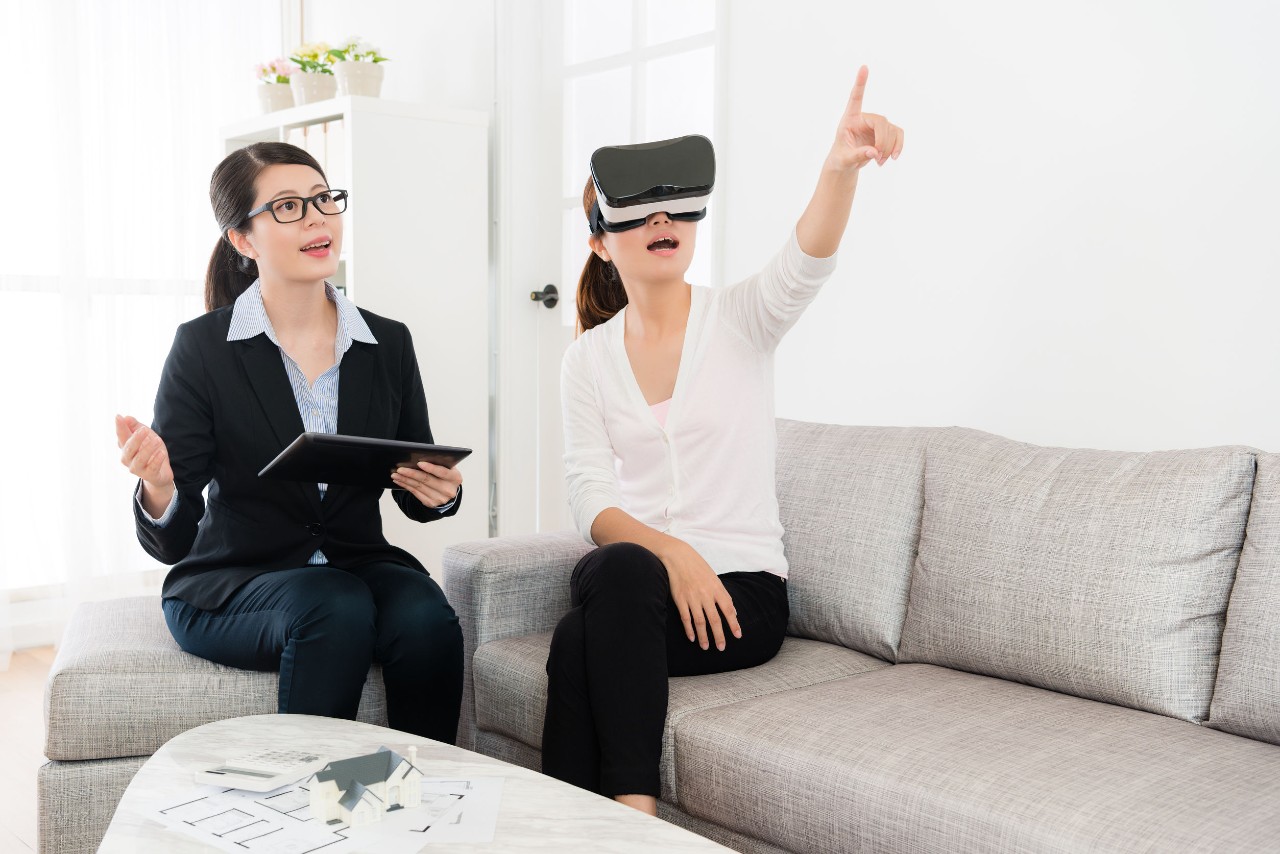 Adopting Technology to Enhance Human Expertise
Like many new technologies, XR is a tool, not a solution in itself. Its best value comes from its use by insurance company employees, agents and brokers in order to meet business goals and better understand customer needs.
In both areas, XR technologies show promise. "XR workplace solutions have significantly reduced employees' time to complete tasks, enabled the quick mastery of skills, and vastly reduced errors and the need for service calls," write IBM's Heidi Fillmore and Tony Storr.
One way these tools improve work is by improving the connection between experts and the customers they serve.
Extended reality technologies can provide "a more inclusive, visually rich channel" insurers can use to enhance the customer experience, says Vikram Singh, general manager and insurance advisory at IT solutions organization Coforge. For example, the technology can improve agents' and brokers' access to information in the moment. Agents and brokers can then use this information to make better recommendations or offer a more personalized experience to customers.
Artificial intelligence (AI) can further enhance the connection between human experts and the XR technologies they adopt to better meet customer needs. "In years to come, we'll see insurers take advantage of advances like augmented reality and natural language processing (NLP) to help employees collaborate with AI on a large scale," predicts Jean-François Gasc, managing director of insurance at Accenture.
Insurers are already leaning into these and other benefits of extended reality technologies. An Accenture survey of 623 insurance executives recently found that 85 percent of respondents believe that leveraging XR solutions is important for bringing customers and insurers together. Nearly the same percentage, 84 percent, believed XR tools would create new foundations for insurer-customer relationships and that insurers have a key role to play in pioneering these new technologies.
"Virtual and augmented reality technologies are removing the distance to people, information and experiences, transforming the ways people live and work," write Accenture's Michael Costonis, Andrew Starrs and Emmanuel Viale. Insurers can embrace these benefits by incorporating extended reality technologies into the work they already do.
Images by: rh2010/©123RF.com, z1b/©123RF.com, primagefactory/©123RF.com