Carmaker Tesla is known for innovation in the making of electric vehicles. Recently, however, the company has sought to innovate in the coverage of those vehicles as well by offering its own insurance for Tesla vehicles. 
Combining insurance with a vehicle purchase has caught on among other automakers. Companies like BMW and Ford have also begun to experiment with embedded insurance, or coverage that is included in the purchase price of a new vehicle. 
As carmakers start to include insurance with their vehicles, established P&C carriers may need to alter their approach to auto insurance. A future with embedded vehicle coverage may look very different from the world these insurers have inhabited to date. 
Tesla's Insurance Innovation
Tesla Insurance's website describes Tesla Insurance as "a competitively priced insurance offering designed to provide Tesla vehicle owners with up to 20% lower rates, and in some cases, as much as 30%." Owners are provided with a toll-free number to call in order to speak to a Tesla agent.
Currently, Tesla Insurance covers only specific Tesla models, and is only available to owners in California. However, the company hopes to expand coverage to other states, according to its insurance website. 
In a blog post about the offering, Tesla states that the company can offer lower-priced insurance because "Tesla Insurance is able to leverage the advanced technology, safety, and serviceability of our cars to provide insurance at a lower cost." The company cites the vehicles' "active safety and advanced driver assistance features" as contributing factors to the lower pricing. 
Specifically, the company appears to be leveraging the data it can collect from Tesla vehicles. "We essentially have an…information arbitrage opportunity where we have direct knowledge of the risk profile of customers," says Tesla founder Elon Musk.
Insurance companies, however, tend to see Tesla vehicles as a greater risk. A 24/7 Wall Street report found that the Tesla Model X Electric 4WD and the Tesla Model S 4dr Electric 4WD were the two most expensive vehicles to insure in 2019, writes Duffie Osental at Insurance Business. 
Does Tesla's greater grasp of its vehicles' particularities and of driver data truly position the automaker to offer insurance at rates significantly below those of established auto insurance carriers?
It is worth noting that Tesla Insure isn't the automaker's first step into insurance. In 2017, the company announced a partnership with Liberty Mutual Insurance Company in North America to help it offer insurance directly to Tesla buyers, report Dana Hull and Katherine Chiglinsky at Insurance Journal.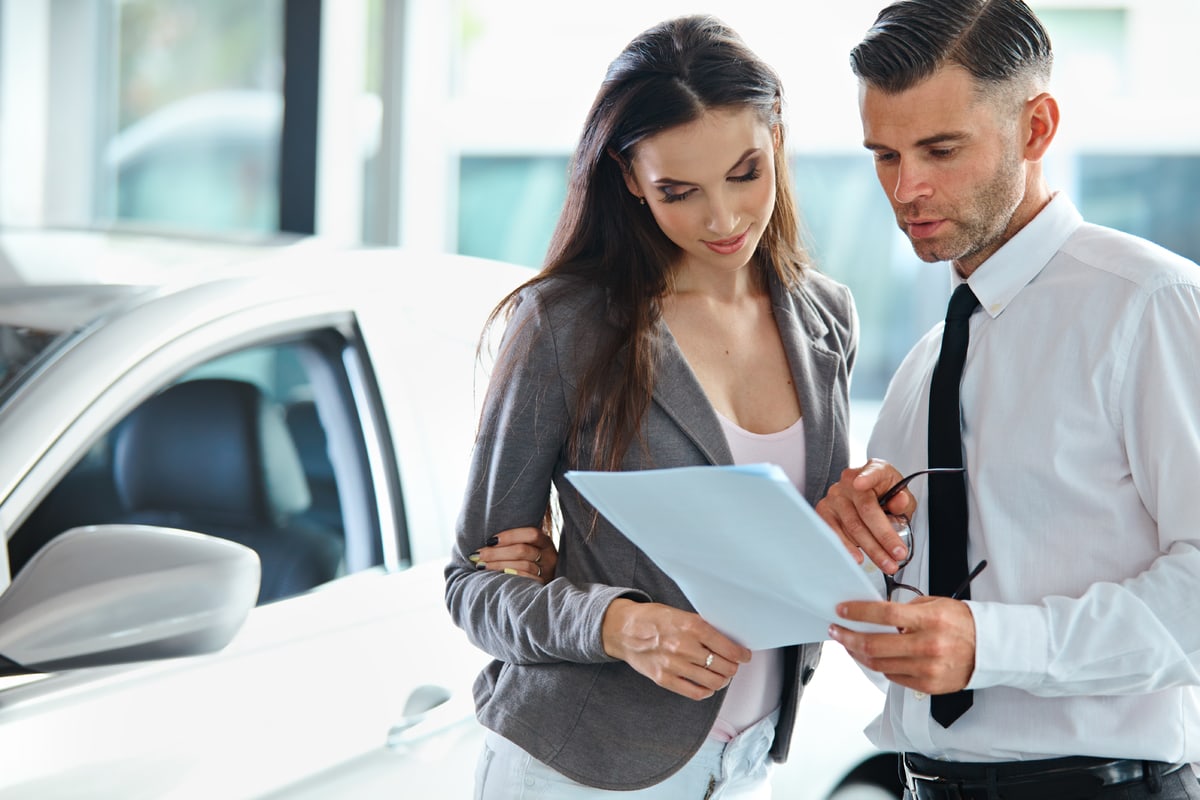 New Frontiers in Embedded Auto Insurance
Tesla's approach so far has been to offer insurance coverage to Tesla owners at the point of sale. Yet insurance coverage that is embedded in the purchase price of the vehicle has also gained interest among both automakers and insurance providers. 
Ford Insure
Ford recently announced its Ford Insure program, which offers "an insurance product that utilizes connected vehicle data to help drivers earn discounts based on their driving behaviors," according to the company's website. 
The company promises a 10 percent discount when drivers sign up and up to 40 percent in discounts when the policy is renewed, based on data collected about the driver's behavior. On average, however, drivers can expect to see about a 20 percent reduction in their premium, says David McClelland, vice president of strategy at Ford Motor Company.
While the program currently covers most model year 2020 vehicles, it is only available in 38 states at this time.
In addition, the Ford Insure program does not cover the Ford F-150, one of the company's most popular vehicles. Starting in 2015, the F-150 began to be produced with an aluminum body rather than a steel one, leading to concerns about high repair costs and high insurance premiums; however, to date "the F-150's collision losses, which are the costs incurred after a crash, are 31.8% below the average" for pickup trucks in the same model years, says Joel Stocksdale at Auto Blog. Ford has not released a statement explaining why the F-150 was excluded from the Ford Insure program. 
The insurance program is currently underwritten by Nationwide Mutual Insurance, says Tariq Kamal, associate publisher at F&I and Showroom magazine.
BMW and Wrisk
In September 2018, insurtech startup Wrisk became automaker BMW's sole insurance partner in the UK. 
"As a result the carmaker is ending an existing partnership with a legacy insurance provider, and any insurance sold directly via BMW or Mini networks in the UK will now be via a platform designed by Wrisk," says Scott Carey at TechWorld. 
In December 2019, BMW and Wrisk announced "Mini Flex," a plan to offer three months' auto insurance free on all new Mini vehicles sold in the UK. The purchaser of a new Mini vehicle receives their three free months when they subscribe to an insurance policy offered on the Mini via BMW Group Financial Services and Wrisk. 
"As car ownership models shift and consumer purchasing behaviors continue to rapidly evolve, we understand that innovation is vital to deliver a delightful customer experience," says Philip Kerry, sales and marketing director at BMW Group Financial Services. 
Wrisk is underwritten by Great Lakes, a subsidiary of Munich Re.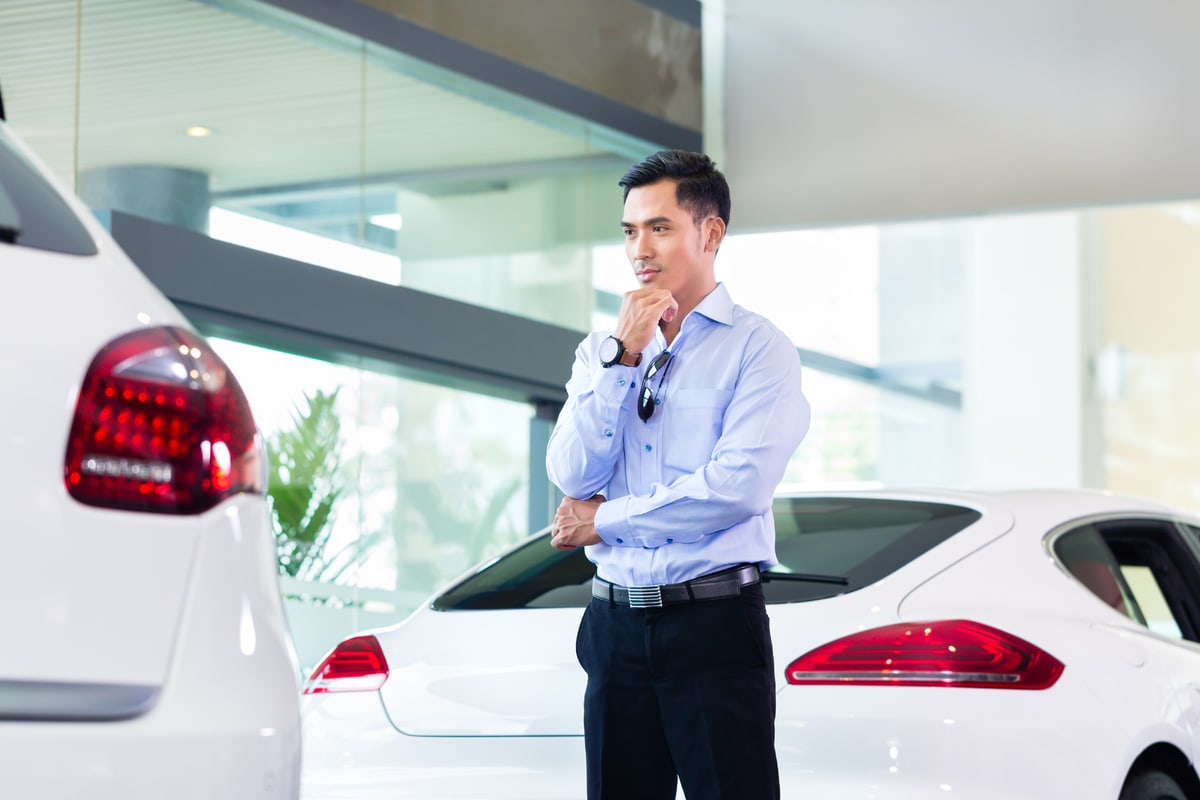 How P&Cs Can Join the Embedded Auto Insurance Revolution
At first glance, automakers' quest to offer insurance with the purchase of a vehicle can appear to create direct competition with insurance companies. To date, however, every insurer that has attempted to start such a program has done so by partnering with one or more established insurance or reinsurance carriers: Tesla with Liberty Mutual, Ford with Nationwide and BMW with Wrisk, underwritten by Great Lakes. 
Consequently, insurance companies may have an opportunity to transform their auto insurance business by partnering with automakers who have yet to experiment with embedded insurance. By doing so, insurance companies can make sure they're first in line when a customer purchases their new vehicle and goes looking for insurance coverage.
In addition, insurers benefit from access to more data about driver behavior, vehicle function and repair and maintenance costs — precisely those details that underlie Tesla's claim that the company can provide insurance more cheaply than incumbent insurers can. With a focus on one automaker, an insurance company can fine-tune its underwriting and may even be able to provide feedback on safety issues that can help automakers design safer vehicles.
Automakers like Tesla are currently focused on ways to use technology to make driving safer. Tesla Insure claims that its safer technology can lead to lower premiums. Yet these companies may be overlooking an important aspect of this new tech: Its cost to repair or replace. 
"There is some evidence already that the technology that's being used to drive [Tesla] vehicles autonomously, the sensors and so on, is quite expensive, so when you have a collision, that technology is damaged and is very, very expensive to replace," says Karl Gray, global head of motor and retail lines at Zurich Insurance Group. 
By partnering with automakers, insurance companies can use their unmatched expertise in evaluating potential losses to spot problems like the high cost of replacing sensors, which might cause an automaker's insurance program to flounder.
Partnering with automakers also positions insurance according to its importance to safe driving. 
"Insurance should no longer be an afterthought," says Kerry of the Mini Flex program offered by BMW and Wrisk. While incumbent insurance carriers may find embedded auto insurance strange or even threatening, the idea that insurance is vital to car ownership is one that both automakers and insurers can embrace. 
Images by: dolgachov/©123RF.com, puhhha/©123RF.com, kzenon/©123RF.com