The first two decades of the 21st century saw an explosion in the adoption of, and dependence upon, the smartphone. As users increasingly surfed, shopped, stayed in touch and conducted business online, companies likewise moved their marketing and distribution focus from desktop-friendly websites to mobile apps.
Today, mobile is the go-to method of connecting for many insurance customers. Insurance companies focused on distribution options for mobile thus create opportunities to connect with these customers.
The State of Mobile Insurance Distribution
The mobile advertising market continues to boom. The Global Mobile Advertising Market 2021-2025 report indicates that the market for mobile advertising will grow by nearly $112 billion between 2021 and 2025. New uses of augmented reality (AR) and virtual reality (VR) technologies in marketing and distribution will help fuel this surge, according to the report.
Insurance will account for a significant portion of overall mobile market growth in the coming years. A Grandview Research report published in April 2021, for example, predicts that the global mobile phone insurance market — already valued at $23.3 billion — will likely grow by 12.6 percent between 2021 and 2028.
What is fueling interest in mobile advertising generally and in mobile insurance distribution in particular? One aspect is the continuing spread of use and reliance upon mobile phones. Insurance coverage for mobile devices themselves, protecting users against mishaps like accidental damage, theft, viruses and device malfunctions, is becoming more popular among mobile users.
Even customers who aren't currently interested in mobile phone insurance still rely on these devices to help them find coverage for other property and casualty issues, like auto, home and business insurance. The device becomes the customer's way to learn about coverage options. As customers find other forms of business can be transacted entirely via mobile device, they increasingly expect that they can purchase insurance online from their mobile device, too.
Mobile also plays a key role in how insurance carriers and agents conduct the business of distribution. Agents and brokers who have access to a comprehensive, responsive mobile platform can more easily respond to customers' needs and track their own business, no matter where they are.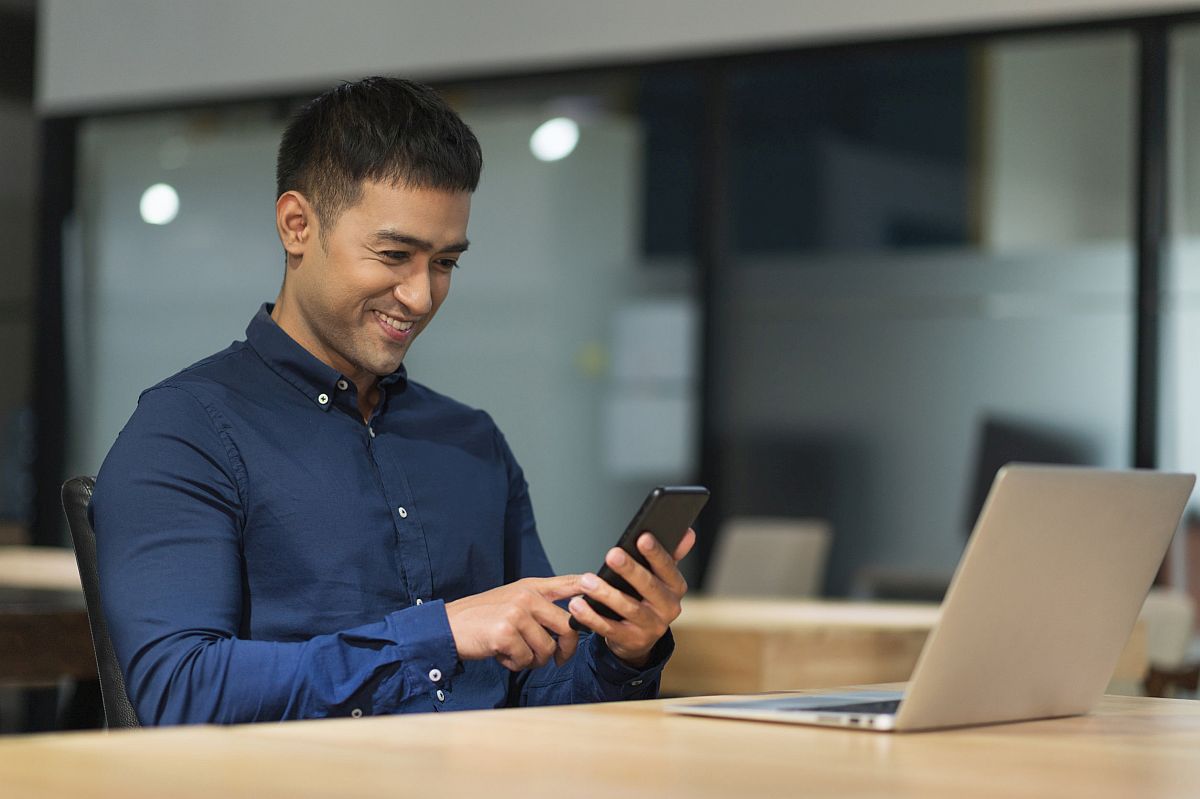 Toward a New Future for Mobile Distribution
Mobile use is pervasive, and continues to spread. Worldwide estimates indicate that over 5 billion people have mobile devices, and more than one-half of these are smartphones, writes Laura Silver at the Pew Research Center. Both the use of mobile devices and the use of smartphones specifically continues to increase.
The still-growing market for mobile devices means a still-growing web of connections for their users, who gain access through their device to a wealth of information, people and products. Some insurtechs took early steps to embrace this growth and its opportunities.
In the early 2010s, for example, Vanguard Life Assurance teamed up with phone service Tigo, insurance platform and sales company BIMA, and agent support platform MicroEnsure, to provide life insurance as a freemium product to Tigo phone users in Ghana. The partnership discovered that in just three years, insurance coverage among adult Ghanians more than doubled, extending coverage to nearly a million people who had phones, but who had no prior coverage, writes Peter Zetterli, senior financial sector specialist at CGAP.
Mobile phones as insurance distribution drivers is one innovative way to think about the connection between insurance and mobile. Yet mobile can be used to improve insurance business beyond facilitating customer access to coverage. It can also benefit insurance agents and carriers.
Mobile insurance distribution can help new agents start a business or help established agents expand one. Many insurance agents entering the business still rely on their personal networks to start generating business. Agents with access to a mobile platform that allows them to manage the entire business of aiding customers have an advantage. Because the platform expands their reach beyond their personal circles, agents who use it can grow their new business more quickly, says Binayak Dutta, managing director of emerging markets and group chief distribution officer at FWD.
Mobile connection to the internet and its wealth of tools is here to stay. For many households, mobile is their primary or only way to connect with insurance carriers and agents online. By focusing on mobile distribution, insurance can build connections with these customers and forge long-lasting relationships.
Images by: d8nn/©123RF.com, stephen2324/©123RF.com